In a world clamouring for clarity, in both the literal and current political climate, Riona Treacy's SS20 collection, presented at this year's September London Fashion Week, feels like a breath of fresh air. Her new designs are unpolluted by contrived complexity, featuring a refreshingly pared-back, streamlined, and minimalist aesthetic. The asymmetrical Rhombus Dress, for example, is crafted from one continual square piece of fabric, flatteringly draped across the body.
The collection is inspired by fragments of Riona's childhood memories: the cool dampness of verdant Ireland where she grew up, sewing dresses for the tooth fairy in her granny's garden, and fashioning tiny hand-written, misspelt business cards from yellow post-it notes. One of these is framed in her studio today, reading 'Riona Treacy Fashion Designer'. The evocation of childhood summers filled with boundless daydreams could be said to resonate with a general mood of nostalgia in contemporary culture at large, what with the ubiquity of film re-makes and high-street fashion's craze for retro trends. However, as a slow fashion brand, Riona Treacy runs contrary to the characterisation of fashion as an industry that is constantly, frantically looking for the next big thing. She incarnates a blissful simplicity and brings an organic element to her designs which can be traced to her first contact with the craft, being first introduced to sewing as a child by her grandmother.
Proud to have her on our platform, the clarity Wolf and Badger brings to the fashion market harmonises with this nostalgia for a simpler time, when choices were easier to make. Making ethical decisions when it comes to fashion is ever harder in our increasingly busy lives, but by connecting the aware consumer to sustainable brands we empower them to make these choices in a more organic way. All Riona's pieces are designed and handmade in London, and her collection's new colour palette of sky blue, leafy greens, and sunny yellow fittingly reflects the beauty of the natural world that helped inspire it. Named ''one to watch in 2019'' by Forbes Magazine, we can't wait to see what she does next.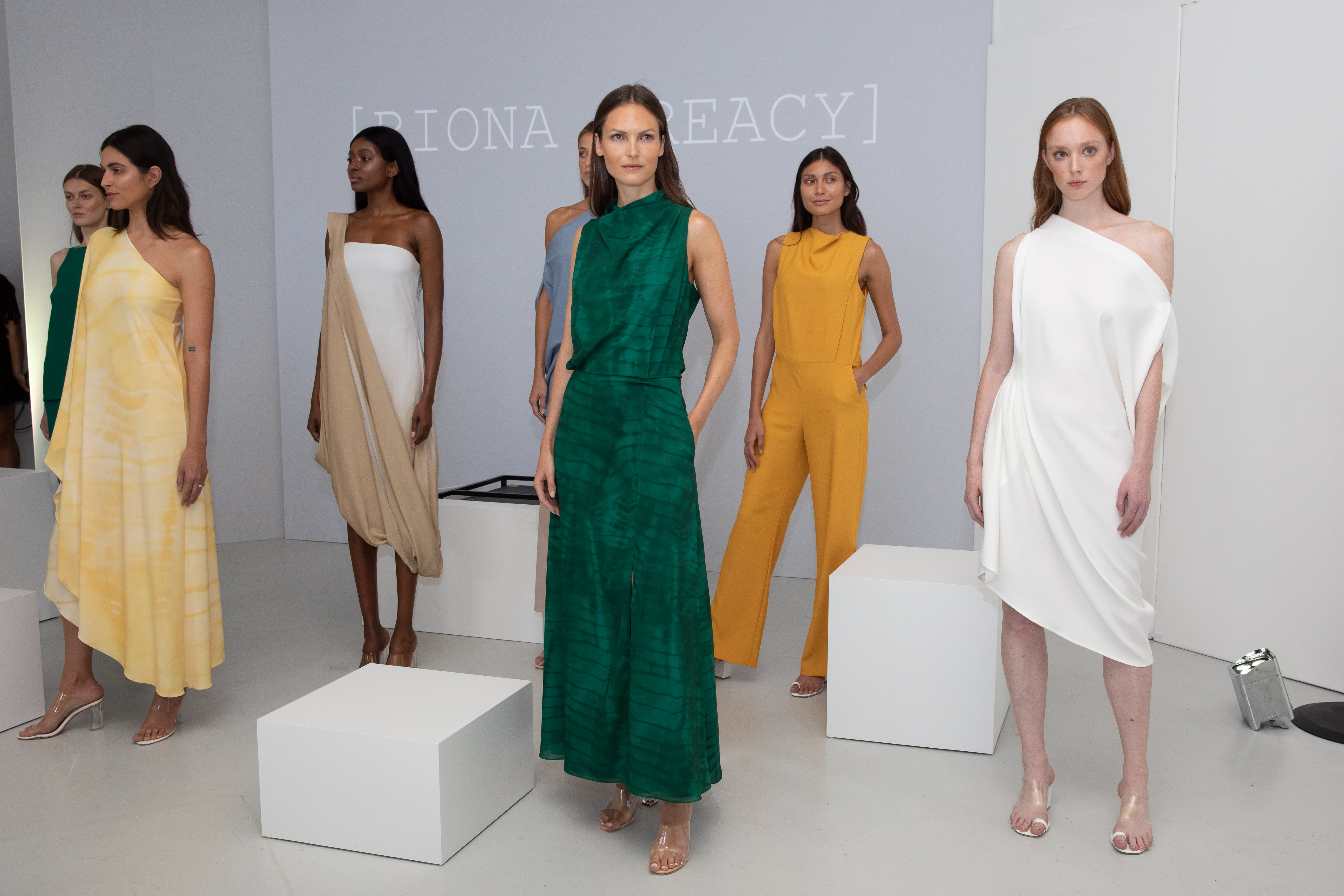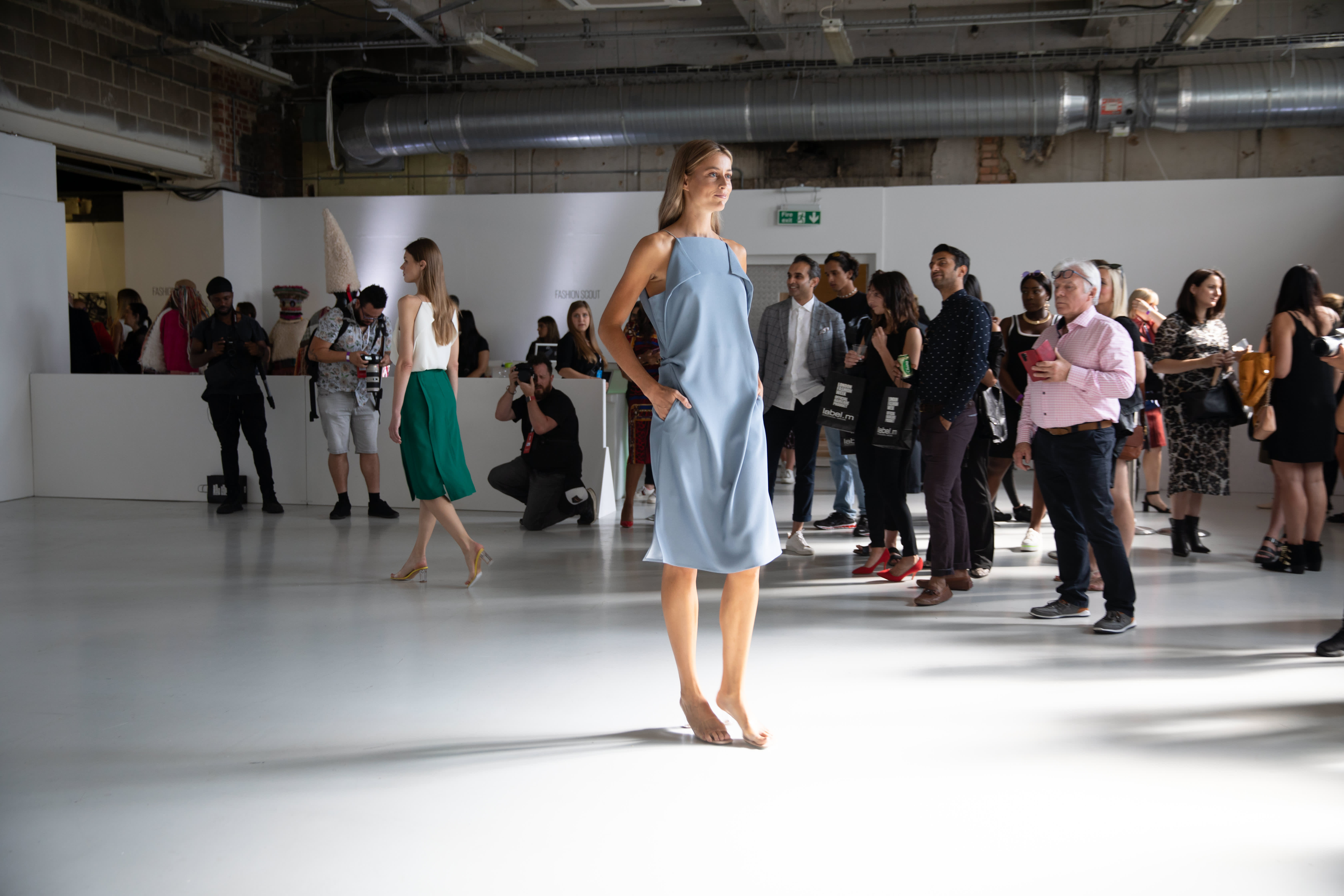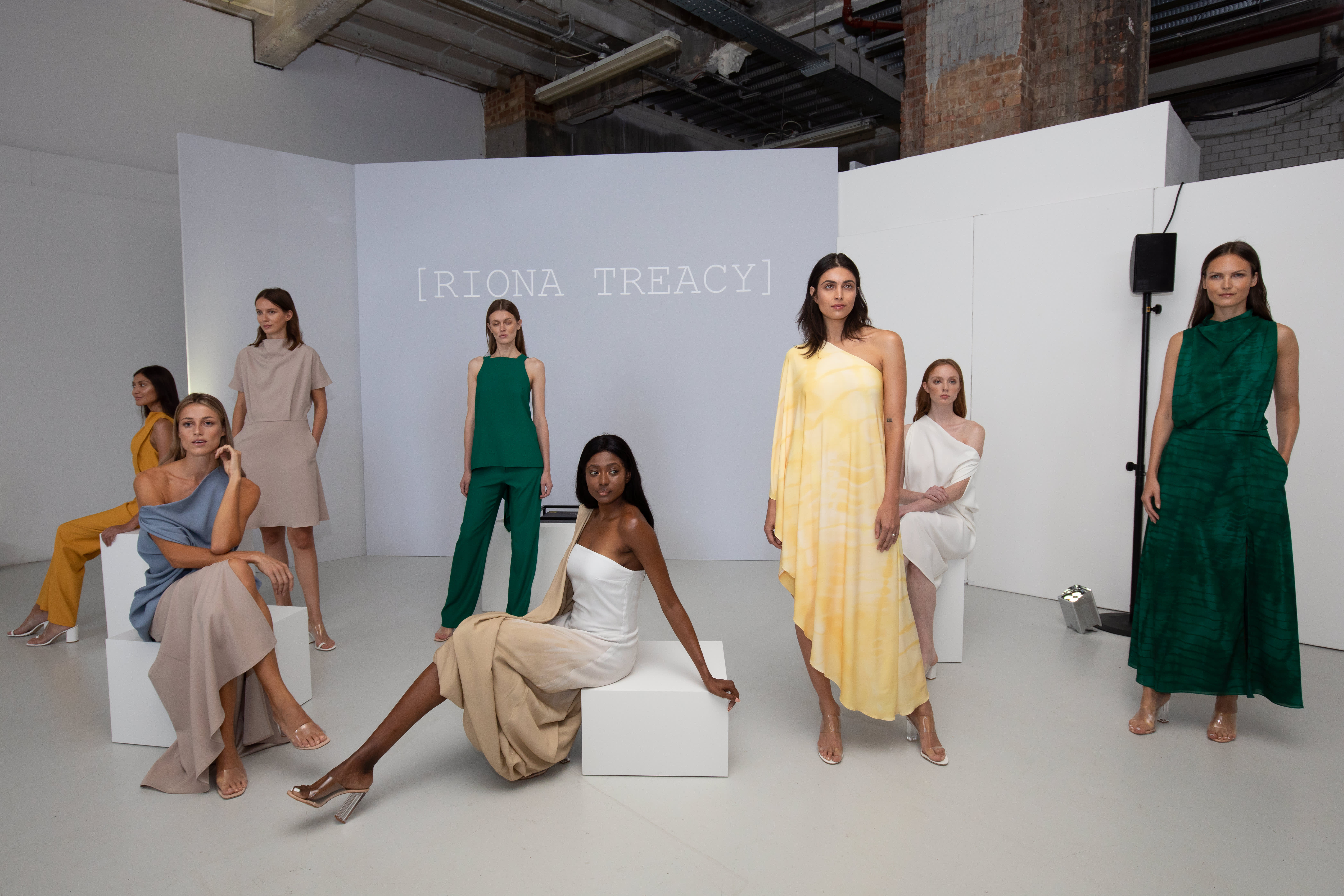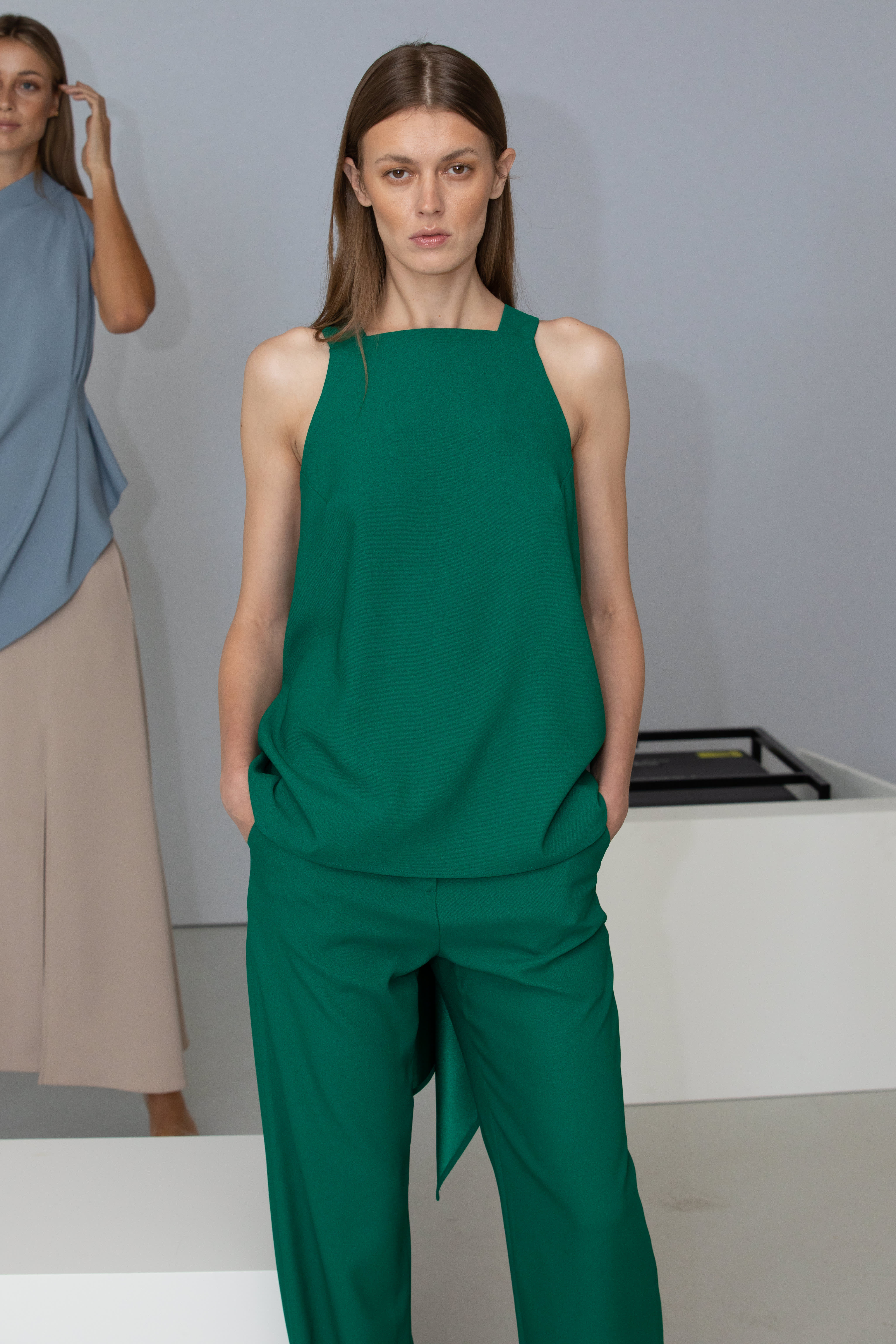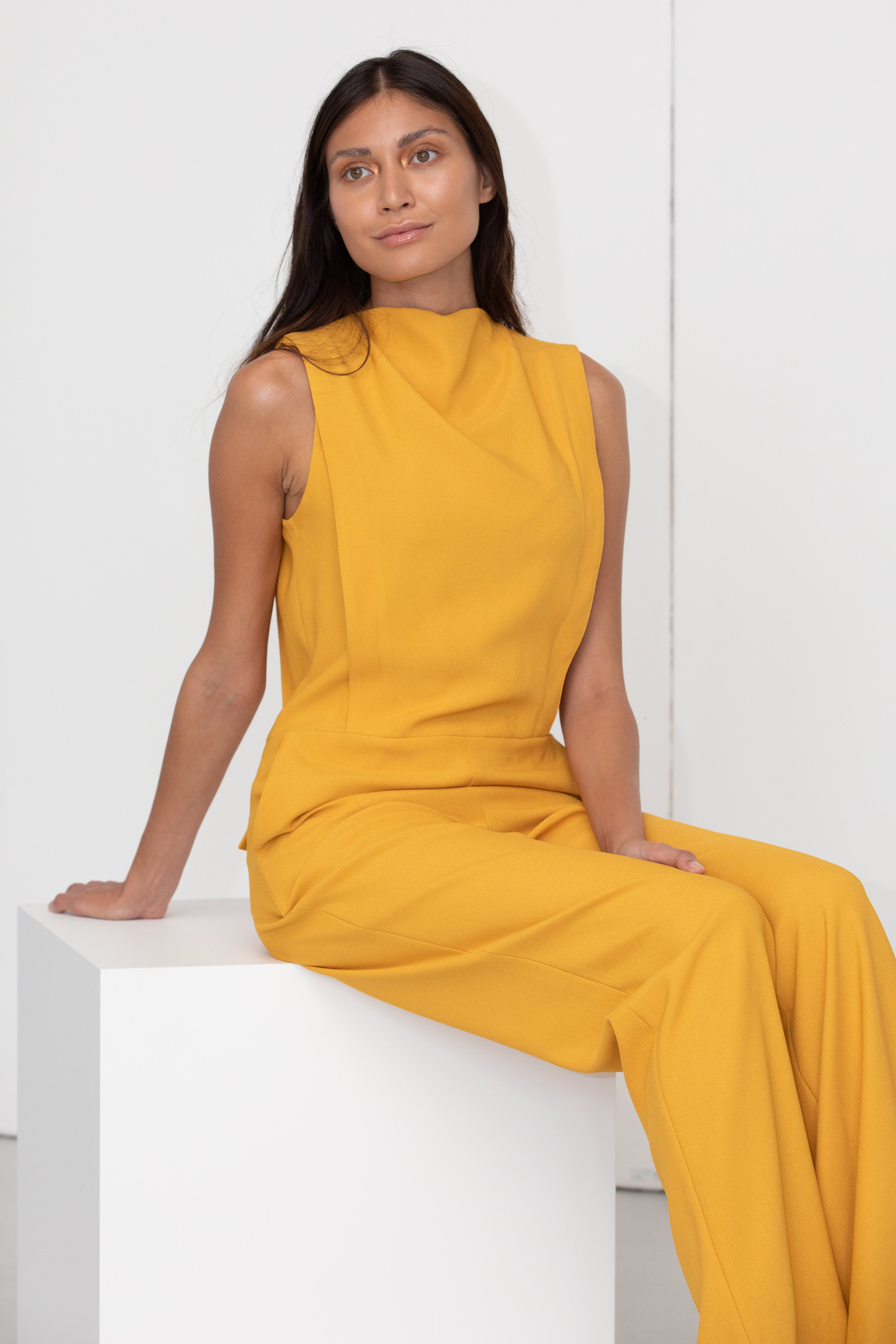 Georgia Corrigan